Emang ada Prosedur Pelayanan di Restoran? Yuk Cari Tahu..
Pada saat melayani tamu di restoran tidak hanya grooming saja yang diperhatikan, akan tetapi pelayanan pada saat kita pertama kali bertemu tamu ( first impression ) dan penyambutan tamu yang hendak makan di restoran tidaklah hanya disambut begitu saja, tetapi dengan tahapan yang tepat dan sopan. Apa sajakah yang harus dilakukan sebagai waiter atau waitress ketika melayani tamu yang hendak makan di restoran? berikut merupakan tahapan pada saat menyambut tamu :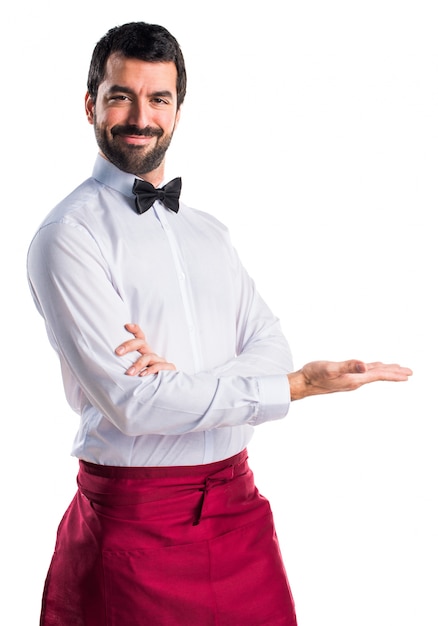 sumber gambar : freepik.com
Sambutlah tamu dengan senyuman hangat, sapa dan tanyakan apakah tamu tersebut sudah melakukan registrasi atau belum.
" good morning/afternoon/evening, welcome to restaurant how may I assist you? Have you made any reservation before? For how many person?"
Jika tamu sudah melakukan registrasi, maka antarkan tamu ke table yang sudah dipesan pada saat regitstrasi, tetapi jika belum maka antarkan tamu ke table yang belum terisi dan berikan kepada perempuan terlebih dahulu jika tidak kepada orang tertua, setelah itu laying napkin guest dan dahulukan perempuan dan orang yang tertua tak lupa jika melakukan apapun di hadapan tamu menyebutkan
"excuse me" agar tamu tidak merasa risih dan masih dihargai oleh waiter ataupun waitress.
Lalu pouring water yang dilakukan dari sebelah kanan tamu searah jarum jam, diusahakan pitcher tidak terlalu penuh dan tidak terlalu kosong agar pada saat pouring water tidak berceceran diatas table.
Lalu selanjutnya adalah memberikan menu pada tamu dan jelaskan mengenai menu yang special "for today" mengenai ingredients yang terdapat pada menu tersebut agar tamu mengetahui ingredients pada menunya dan jika ada yang tidak suka pada ingredients boleh meminta menu lain ataupun tidak menggunakannya (request).
" excuse me sir/ mam. this is our menu for today, in our restaurant have special menu for today…"
Setelah dijelaskan tersebut, maka izinkan tamu untuk memilih menu sebelum taking order yang ditawarkan oleh waiter ataupun waitress. Sambil menunggu tamu memilih menu, berikan serve bread pada tamu tersebut dari sebelah kiri dan berlawanan arah jarum jam.
Setelah itu lalu taking order, tanyakan apakah sudah siap untuk memesan makanan? jika sudah, bersiaplah menulis dan mendengarkan pesanan tamu di usahakan sebelum taking order tanyakan dulu kepada pihak kitchen department apa saja makanan yang sudah habis (jika ala carte) agar pada saat tamu memesan tidak ada perkataan makanan sudah habis lagi dan jelaskan sebelumnya makanan apa saja yang sudah habis. Jangan lupa pada penulisan taking order agar diisi lengkap beserta menghafal pesanan setiap orangnya agar pada saat mengantarkan makanan tidak salah lagi dan jangan lupa memberikan setiap rangkapnya yaitu, order slip yang asli diberikan kepada kitchen lalu copy 1 diberikan kepada FB chasier dan untuk copy 3 disimpan pramusaji sebagai arsip dan jangan lupa pada setiap selesai taking order untuk diulang lagi pesanan tersebut (repeat order)
" excuse me, are you ready to taking order now?"
"all right sir/ mam I will repeat your order…. Anything else?"
Setelah slip order diberikan ke setiap section-nya, mohon berikan penjelasan kepada tamunya jika makanannya akan segera siap dalam berapa menit kemudian, dan diharapkan maklum pada keadaan tersebut dan berikan tawaran lain untuk tidak membuat tamu lama menunggu jika menu yang ia pesan sedikit lama.
Lalu serve makanan pertama yaitu appetizer, lakukan serve dari sebelah kanan tamu dan searah jarum jam, dan jangan lupa berikan sapaan terhadap tamu tersebut "please, enjoy your appetizer"
Setelah tamu sudah ¼ mau habis, maka beri tahukan kepada department kitchen untuk bersiap ke makanan selanjutnya lalu jika water goblet tamu sudah ¼ mau habis maka tawarkan untuk di isi ulang dan jangan lupa jika makanan tamu sudah habis maka di clear up dan selalu mengucapkan "excuse me, may I clear up?"
Lalu lanjut kemakanan kedua yaitu soup, sama hal seperti makanan pertama soup juga di sajikan dari sebelah kanan dan perhatikan jika kuping cup tidak lurus makan benarkan dan kedua kuping cup menghadap kearah tamu dan ucapkan " please, enjoy your soup"
Lalu makanan selanjutnya adalah makanan utama atau disebut dengan main course (hidangan utama), makanan ini disajikan komplit dengan karbohidrat, protein dan sayur serta saus yang mendampingi makanan utama tersebut dan tak lupa untuk mengatakan "please, enjoy your maincourse"
Terakhir merupakan makanan penutup yaitu dessert, lalu mengapa dessert sering ditemui dengan rasa manis? Karena tamu setelah mengkonsumsi semua hidangan sebelum dessert adalah hidangan yang mengenyangkan dan dessert ini disajikan untuk tidak membuat tamu enek atau membuat tidak enak setelah makanan sebelumnya dan bisa juga sebagai penetral kembali rasa dimulut. Jika dessert ini disajikan menggunakan ice cream cup ataupun sejenis cup lainnya maka table tersebut harus di adjustment menggunakan cutleries yang seharusnya digunakan atau biasanya menggunakan tea spoon dan menyesuaikan dengan menunya tersebut. Dan jangan lupa untuk mengucapkan " excuse me, this is your dessert"
"please, enjor your dessert"
Lalu setelah itu tawarkan teh atau kopi, dan tawarkan apakah mau diberikan bill-nya sekarang atau nanti saja. Jika tamu tersebut ingin langsung transaksi maka langsung segera proses transaksinya dan jangan lupa untuk berterima kasih telah mengunjungi restoran kami
"thank you for your coming in our restaurant, I hope you coming back again in our restaurant. Have a nice day sir/mam"
Ditulis oleh Diyaan Rahmawaty – Hospitality Asisstant